Yeezy Foam Runner Mineral Blue + Sand Release May 29th
Tomorrow, the Yeezy and Adidas teams are restocking the Foam Runner in the wildly popular Sand colorway, as well as going the extra step to drop an all new colorway dubbed Mineral Blue. The Foam Runner model is modestly priced at $80, mostly due to its partial construction from algae and other low-cost materials. The slip-on Foam Runner in its initial launch, and even now, polarizes consumers due to its wildly experimental style; however, this has not stopped the shoe from being listed for $3-500 on secondary markets such as GOAT or StockX.
If you're unfamiliar with the Foam Runner, the model combines elements from a sneaker and sandal, forming a slip-on build. This build is formed with soft and durable foam and accentuated with flowing lines and a series of large and small ventilation ports for enhanced airflow. Now with that, let's take a closer look at both colorways, starting with the all new Mineral Blue.
Yeezy Foam Runner Mineral Blue (GV7903)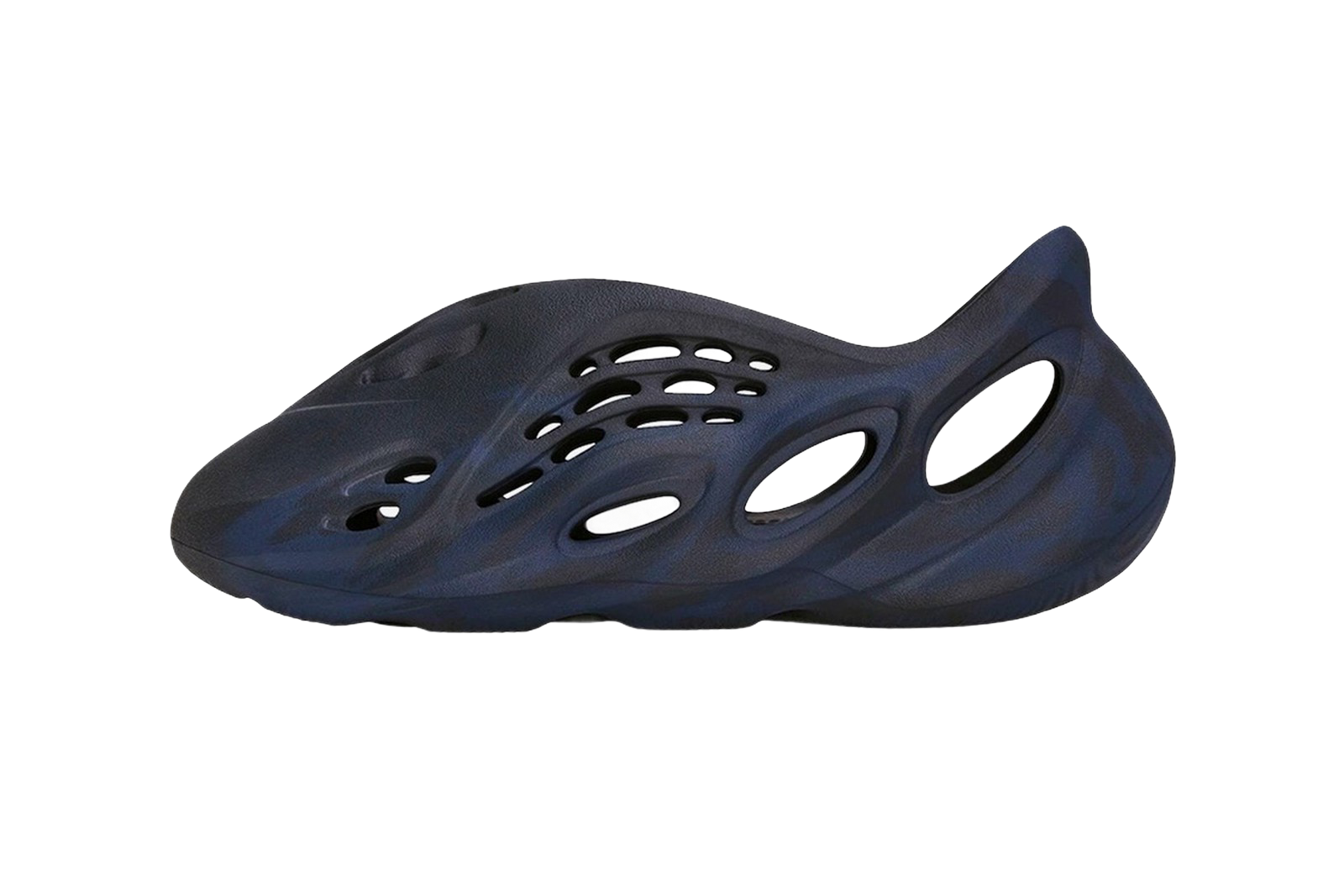 The Mineral Blue (GV7903) represents the first dark colorway of the Foam Runner model, looking almost jet black in hand. While still technically an "earth tone", this colorway is distinctly different from any of the previous colorways previously released. Yes, while the Moon Gray represented an off-shoot from the (in my opinion) bland colorways previously released, the Mineral Blue is the closest one we have to black so far. For this reason, I think that the Mineral Blue will do exceptionally well on the resale market, perhaps fetching the highest resale price of all models thus far. It's no secret that dark colorways have performed the best among other Yeezy models like the 350, 380, and 500. The Yeezy Bred 350 is still one of the most in demand colorways, despite its initial release being well over 4 years ago. This is the most telling sign that the Mineral Blue will perform very well among collectors and resellers alike. And at the $80 price point, there is a lot of room for profit. I expect this colorway to be listed immediately at $350 on reselling platforms, with a ton of potential to only go up from there.
Yeezy Foam Runner Sand (FY4567)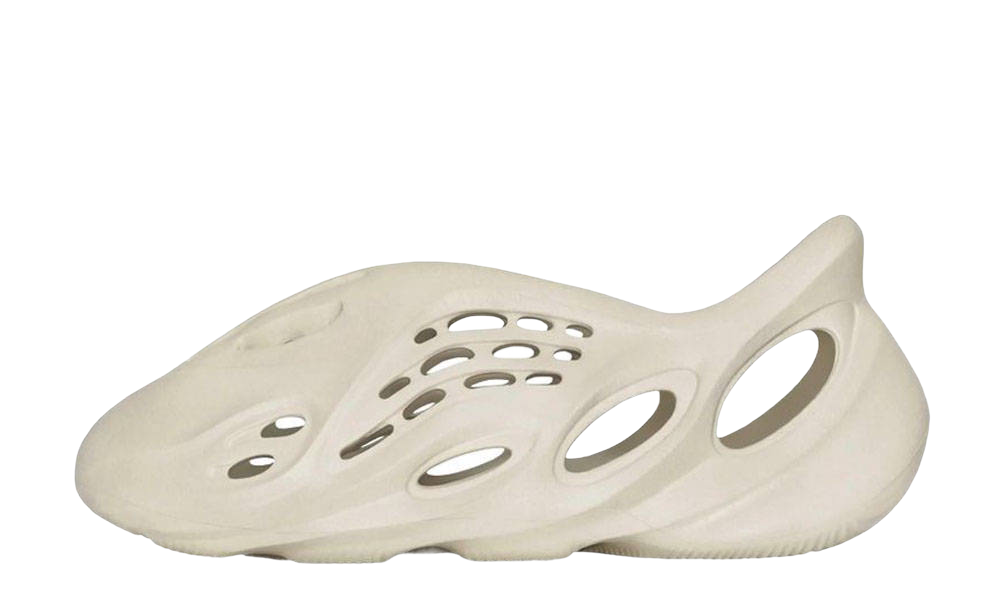 The Sand colorway (FY4567) is one we have seen before, a colorway that is just barely off-white in color. Since its initial release back in late March, prices have held steady in the $350-$400 range, and so far there has only been a slight dip in pricing due to the imminent restock. This is a colorway that I would dub to be "safe". The futuristic aesthetic of the foam runner, along with the neutral, non-offensive off-white color, provide the consumer with unlimited options when it comes to constructing a fit based off of this model. People like easy, and the Sand colorway definitely offers that. In all honesty, there's no reason for Adidas to release a Foam Runner in some off-the-wall colorway. The model itself is already so far out there in styling, that a super-loud colorway would most likely put more than a few people off to the shoe. So in essence, the Sand colorway is perfect for the Foam Runner, as it allows the aesthetic of the shoe to pop by itself without any distractions. Because this is a restock, prices may dip a bit on release, but I think this slight discount will be short-lived, with a return to ~$350 in less than a few months, depending on stock of course.
So, if you're wondering if you should go for these, the answer is a resounding yes. I will personally be focusing my sights on securing a couple pairs of the Mineral Blue, because as a reseller, I see a lot of money signs with this one. I think that people will be all over this almost-but-not-quite-black colorway, as will I. There's no reason to hold off on the Sand, however. This is another colorway that is versatile and applicable to almost any fit imaginable, so if you missed out on the initial release, or just want to go for them again, do it. If you're a reseller, both of these colorways will perform well, with the Mineral Blue most likely outperforming the Sand by $50 to $100 bucks.
Both colorways will release exclusively on YeezySupply and the Adidas Confirmed App on May 29th.
Mineral Blue: GV7903 - YS, Adidas Confirmed, Possibly Shopify
Sand: FY4567 - YS, Adidas Confirmed, Possibly Shopify