Nike Dunk Low Laser Orange
NIKE DUNK LOW LASER ORANGE RELEASES MAY 31ST
The Nike Dunk Low Laser Orange (DD1503-800) has been an anticipated release for quite a while, with a release date of May 31st. This dunk will be in women's sizing, so make sure to check out our [size chart] if you're a dude and want to secure yourself a pair. This is a beautiful dunk that fits perfectly within Nike's spring and summer lineup of releases. Nike loves tradition, and this dunk low certainly fits the mold, returning in a two-tone color blocking, with white leather and Laser Orange overlays. White is also present on the tongue, the heel, insole branding and midsole, while Laser Orange laces, inner lining, insoles, and rubber outsole ties the whole shoe together.
Nike has been releasing some beautiful dunk colorways over the past few months, from the Green Glow, Syracuse, Kentucky, and UNC colorways. The Laser Orange certainly holds its own against these prior releases, and men and women alike are going to be doing everything in their power to secure a pair for themselves, including myself. The colorway itself is incredibly vibrant, making it the standout piece of any fit.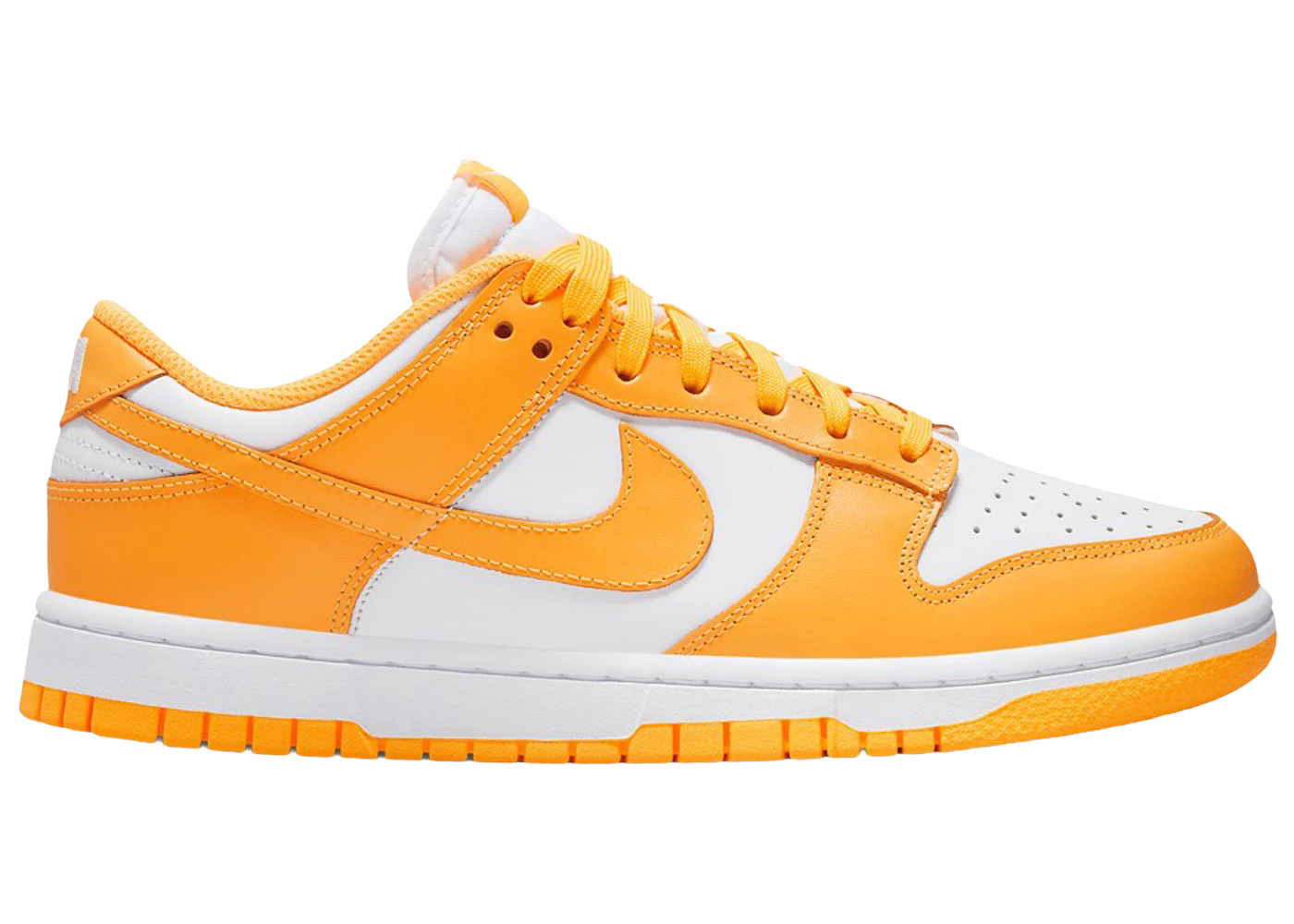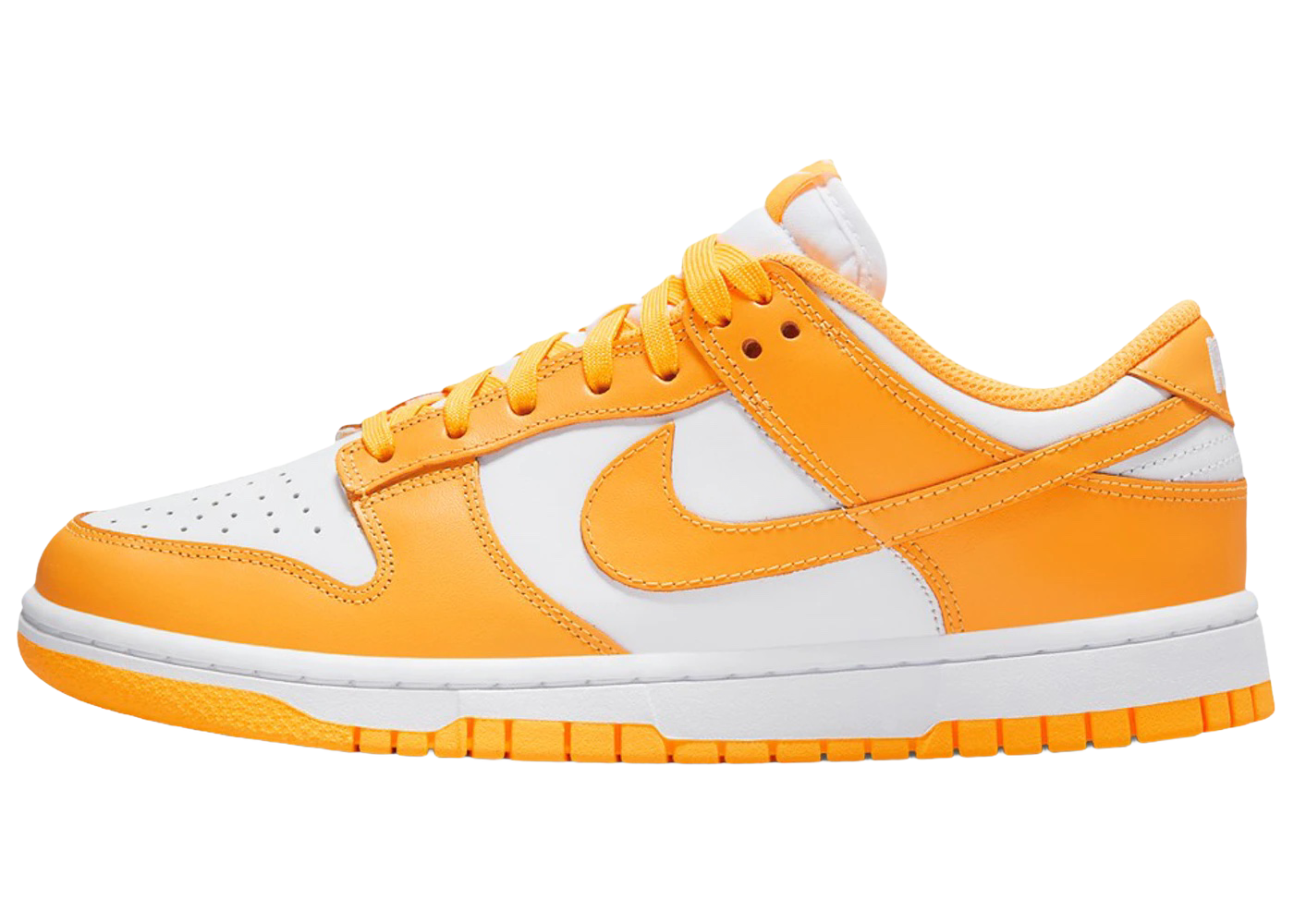 These images depict just how vibrant the Laser Orange is, and how beautifully Nike was able to tie this all together. While there's nothing wild going on, I like that Nike is sticking to traditional styling here. This is no run-of-the-mill dunk, and prices on secondary markets right now are reflecting that strongly. While the Laser Orange is set to release for $100, resale prices are already in the mid $300 range for some sizes. Depending on stock, I think this shoe has a chance to push to $500 easily over the next few months.
This shoe is set to release on SNKRS as well as Shopify. The exclusion of this shoe releasing on footsites means that it will definitely be hard to secure a pair, which is another indicator to me that this shoe will hit $500. Be sure to enter at 10AM EST on the 31st on SNKRS, and if you have a bot that performs well on shopify, fire it up, or try your luck manually. This is a release you definitely do not want to miss out on.
Nike Dunk Low Laser Orange:
SKU: DD1503-800
Release Date: May 31st
Where to Buy: SNKRS, Shopify