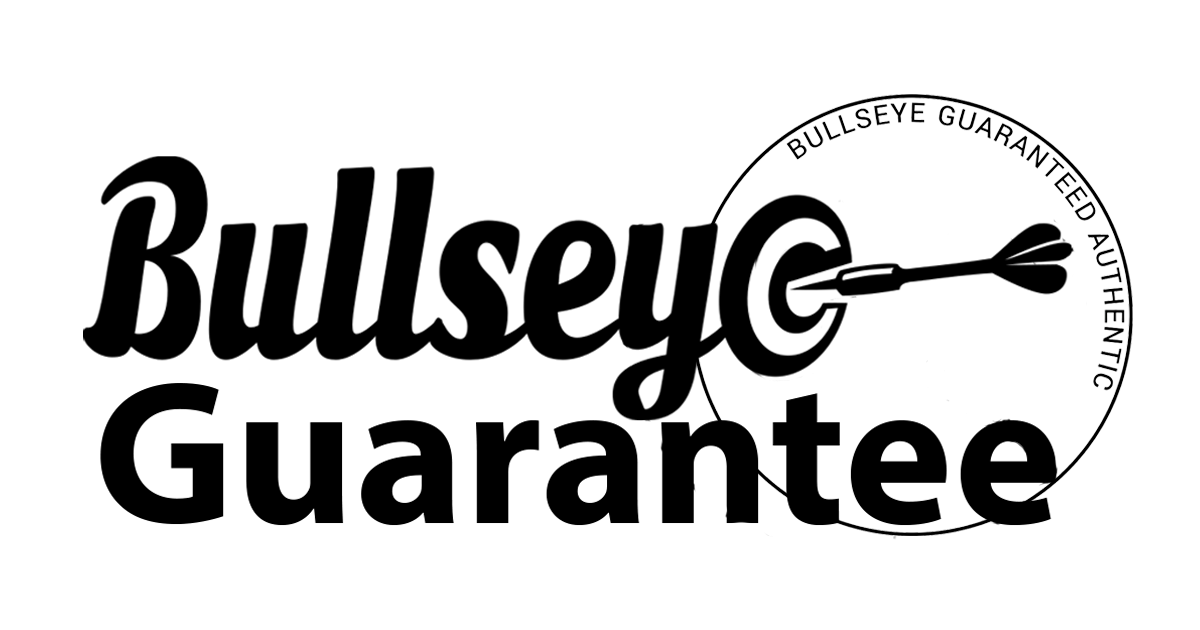 Guaranteed 100% Authentic!
We stand behind our products.
We DO NOT Condone Fake/Unauthorized Products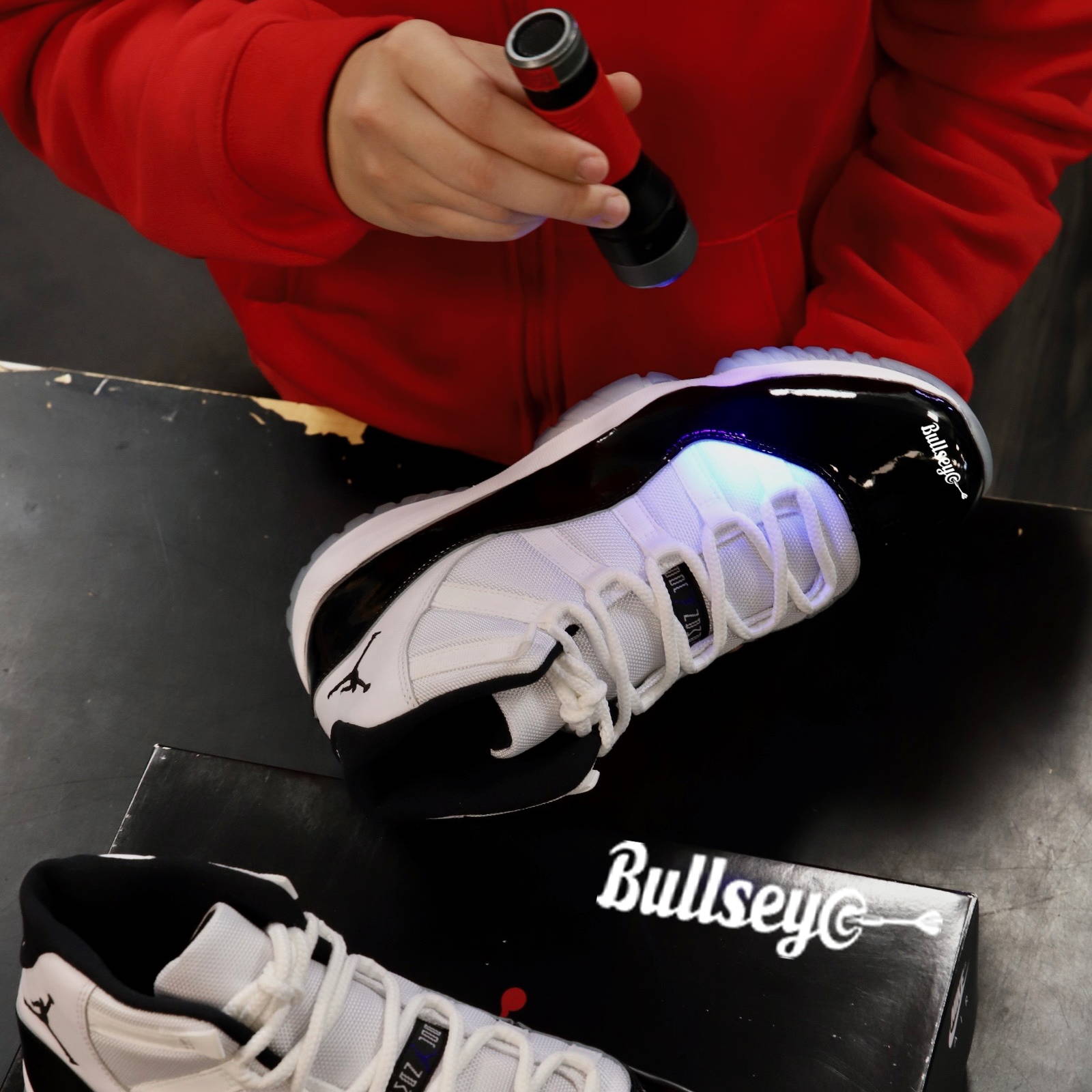 A Bullseye Authentication Expert inspects a pair of Air Jordan 11 Retro "Concord" sneakers before becoming available for purchase. They'll combine their independent knowledge of authentication criteria and directly compare the item in hand with known authentic examples. While the exact process Bullseye uses is not public, we do utilize previously authenticated examples on hand and authoritative photographic material in our decision-making.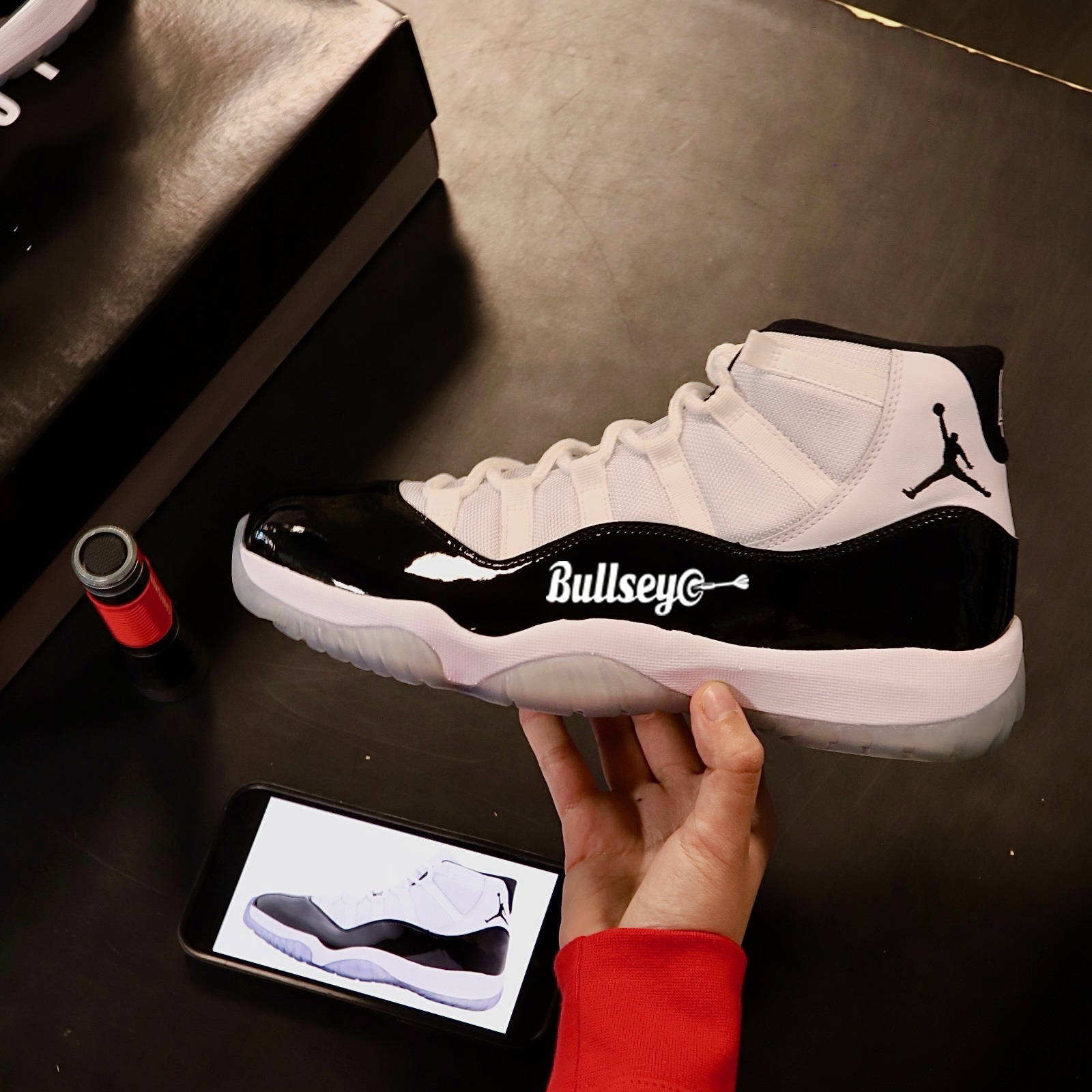 Our inventory is sourced only from industry trusted suppliers, consigners and wholesalers to curate our unique and extensive selection.
Each and every item we receive is rigorously inspected by trained industry professionals in order to pass through our complimentary expert certification process before it is made available for sale.
Once the item is certified authentic, a proprietary Bullseye Guarantee Tag is affixed by the expert certifying it.
This process ensures that all items we offer for sale whether online, in-store or through official social media or third-party platform store accounts are undoubtably authentic and eliminates any chance of an inauthentic item slipping through the cracks and delivered to customers.
In fact, we are so confident that the item(s) you'll receive from us are authentic, that if you believe that you have received an inauthentic item from us we will immediately exchange the item or refund you 100% of the item total.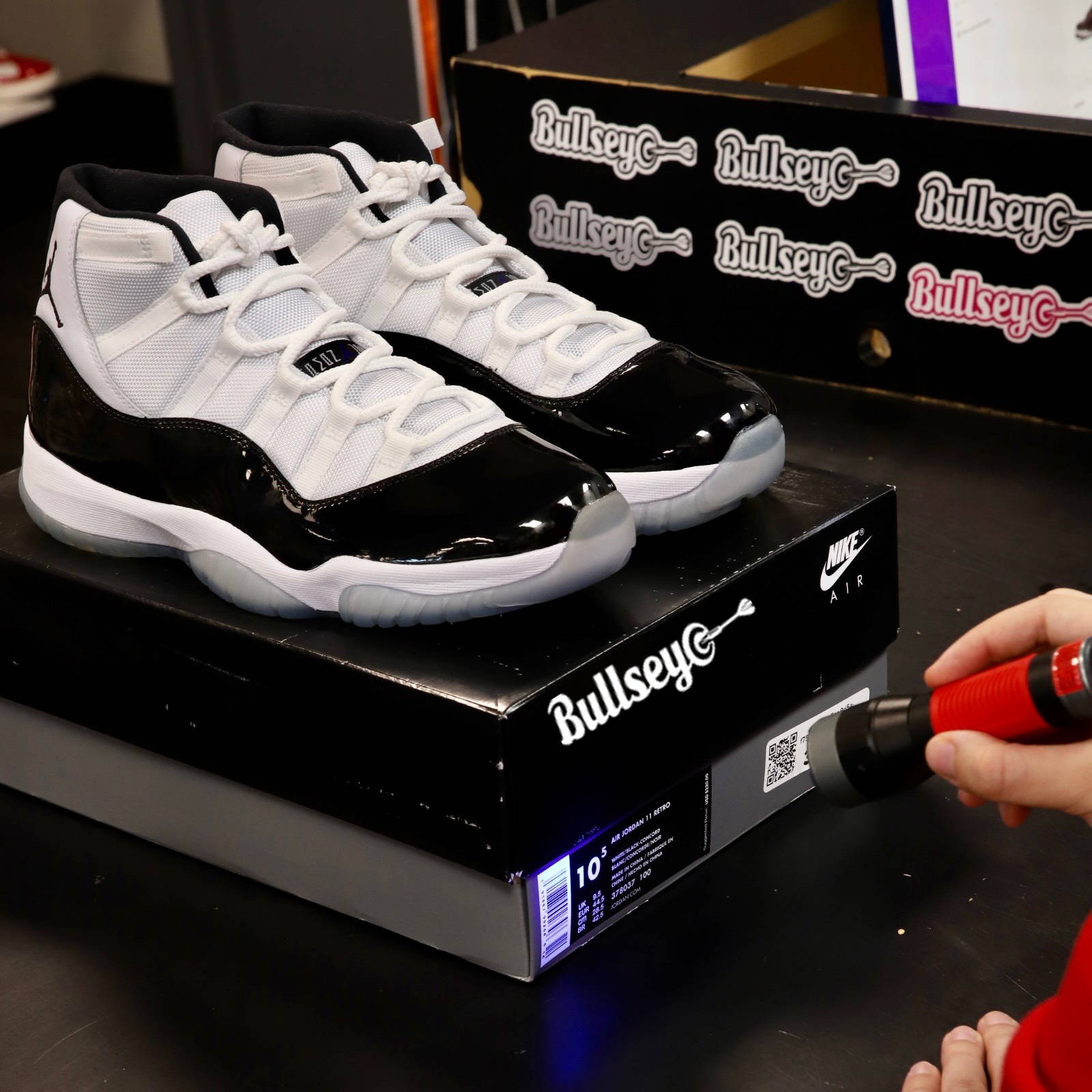 Using state-of-the-art ultraviolet equipment, a Bullseye Authentication Expert not only inspects the UV sensitive components of the item itself, but also the labeling and packaging associated with the item.
Our business is built on trust with our customers, and we try our best to make everything very straightforward in our
Returns/Exchanges
,
Shipping
and
Terms of Service
policies. We encourage you to carefully review these polices for more information regarding authenticity concerns/disputes or any additional questions you may have.